Q&A Time
Learn more about Pastor Myke
I'm the teaching pastor, responsible for Bible teaching, vision casting, and oversight of the church along with the other elders.
I launched the vision for and planted CentralPoint Chapel in 2014, and then relaunched as Byron City Church in 2016. So, since day one.
Well, I've always wanted to know the atomic nuclear structure of a cobalt4 molecule in its hybrid state. Does that help??
On a more serious note, I am blessed beyond measure. Great job. Wonderful ministry serving the Lord at BCC. Beautiful family. Loving church family. A wife who can cook like nobody's busines! Whew! I am more favored than I could ever deserve. Ever!
Other than that, I'm a pretty boring guy. Need more info? Ask…......my wife.
My wife, Heidi Joy, is the most gorgeous girl on the planet. We have four kids, Hannah, Michael Jr, Helen Joy, and Matthew. We've been married since 2004.
Here's a recent picture of our family.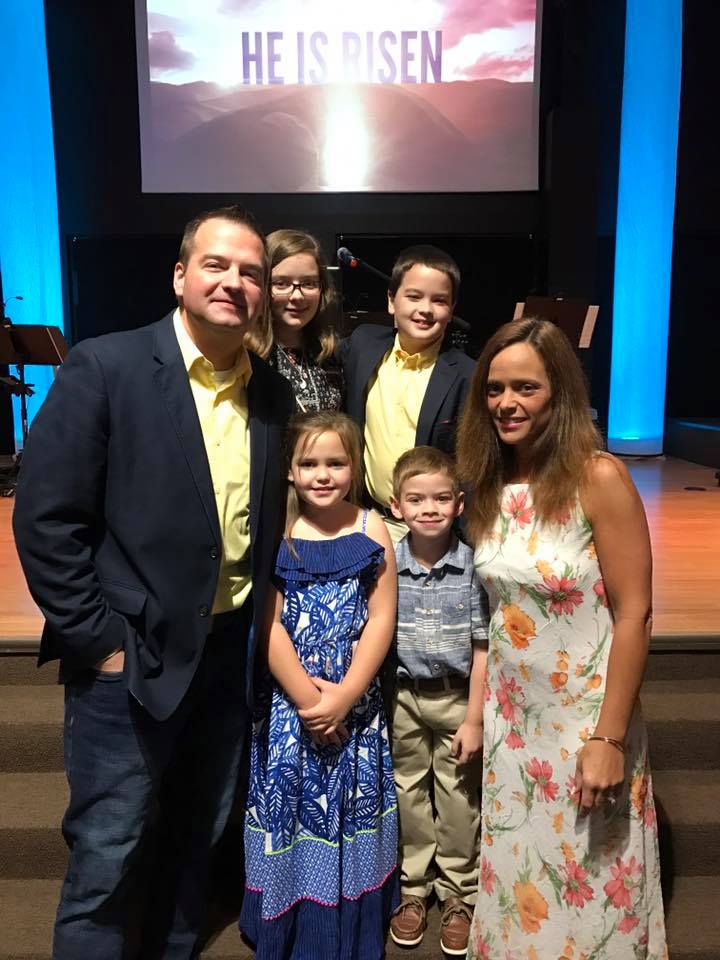 That's tough! But I'll try...
If we are unfaithful, he remains faithful because he cannot be untrue to himself. (2 Tim 2:13, GW)

The Lord is not slow to fulfill his promise as some count slowness, but is patient toward you, not wishing that any should perish, but that all should reach repentance. (2 Pet 3:9, ESV)

Therefore the LORD longs to be gracious to you; therefore He rises to show you compassion, for the LORD is a just God. Blessed are all who wait for Him. (Isa 30:18, ESV)
Mexican food. SPICEY Mexican food.
Peanut butter pie.
Chocolate ice cream.
HOT hot wings. (Did I mention I like them HOT?)
Israel. Because you can learn so much about the Bible by exploring there!!
Collecting books. I own about 15,000 digital books and about 3000 paper books.
Reading.
Studying the Bible.
Writing.
Aside from being a pastor, I work in credit risk management for a manufacturing equipment distributor. I also have 20+ years of banking and credit experience working in collections, banking, and business risk management consulting.
Of course, I started when I was 8 years old, so I'm not as old as I seem.
Typos in a published book. Ugh!
A church that has turned away from the Word of God.
My wife Heid, for sure. She has such an optimistic perspective on life.
My kids. They make my heart so full.
Bible study and sermon preparation.
Teaching in the chuch or academically. It's so rewarding!
Spicey food.
Ice cream.